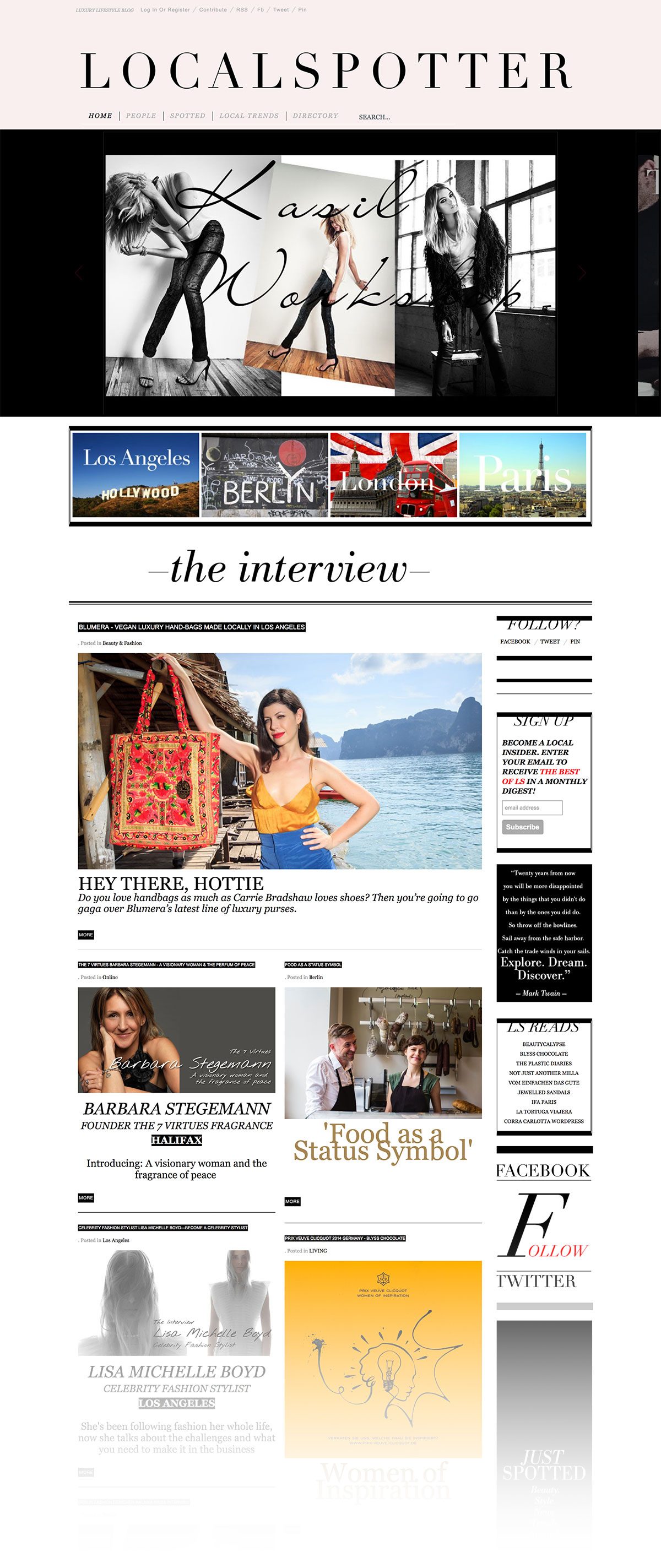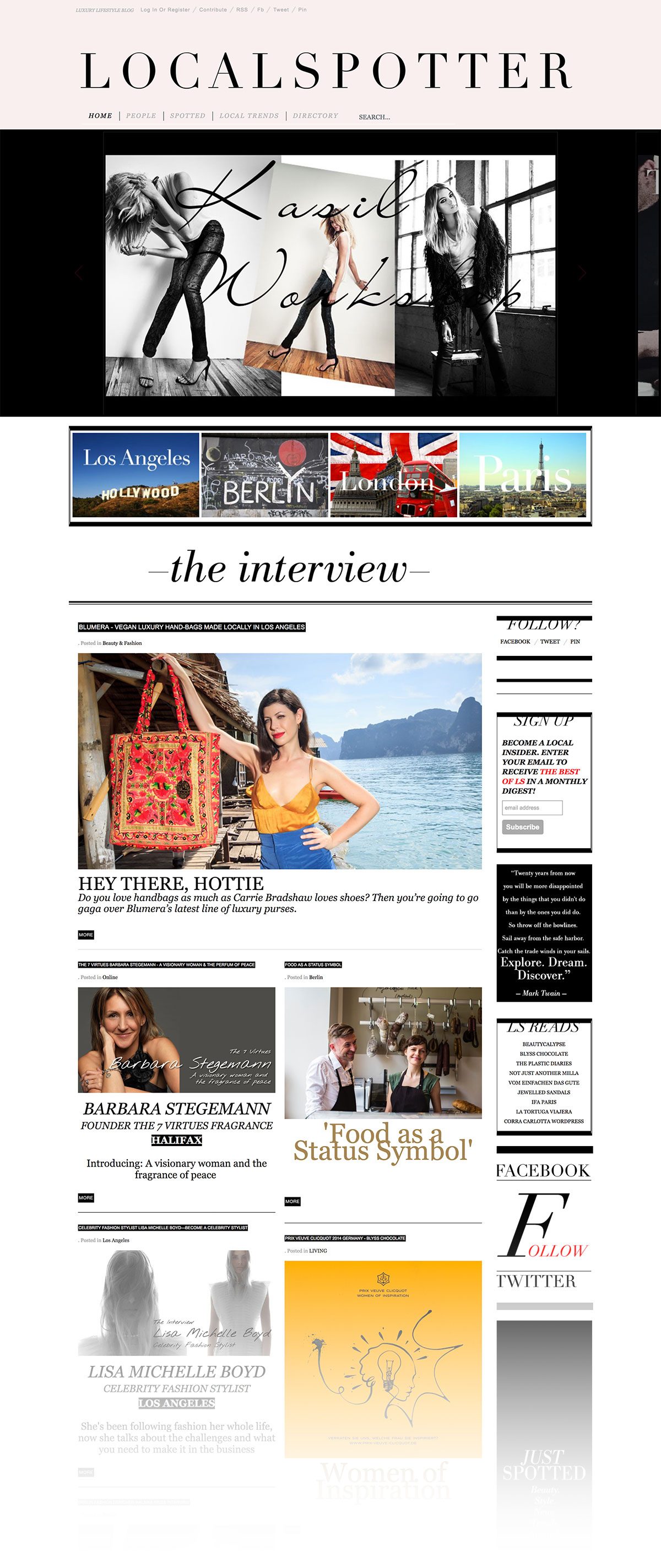 Liquid Logic launched Luxury Lifestyle Blog LocalSpotter.com, a lifestyle magazine that mixes luxury with a local touch. LS promotes and supports local production and higher ethics.
From garment production, to shoemaking or car manufacturing – the blog explores local luxuries and passionately discovers genuine projects where luxury goes local. Be inspired and discover high quality products, locally produced by craftsmen and artisans.
This project was a delight to work on because of its technical and aesthetic aspects. Its main features are: a social network component where users sign up to add listings in the vast online directory, share insider tips in the online forum, blog and news components, social media integration as well as photo and video galleries and much, much more.
HTML/CSS
Identity
Photo Editing
Web Design
Web Development